How do I search for an Expert or a Clinic to make a consultation?
Step 1. Search for the Expert/Clinic by keyword
1-1. Access the search screen
Log in to the app and click on the Magnifer icon at the top right corner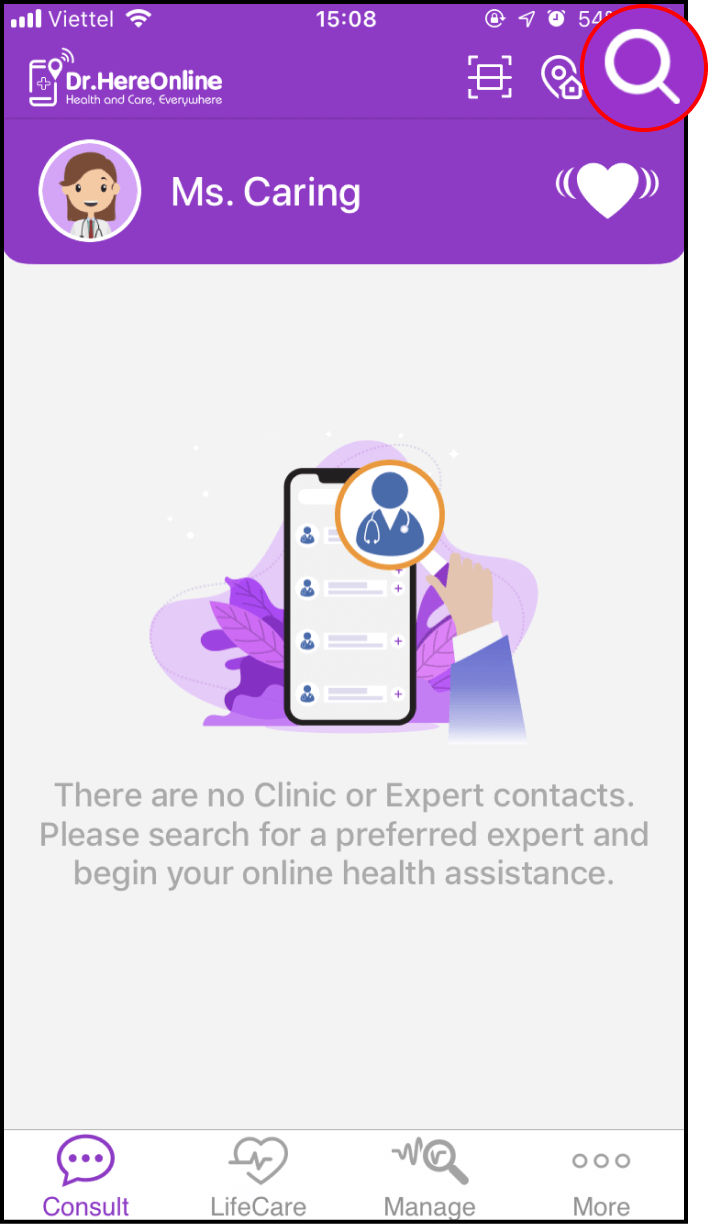 1-2. Enter the appropriate keywords to begin your search
You can search for Experts/Clinics by keyword, including name, region, address of Expert/Clinic, disease or symptoms, etc.
You can also select your desired subspecialities below to search for health experts or clinics from that subspecialty
1-3. Connect and become a member of the Clinic
After you have found your desired Clinic, please click + beside the Clinic. When the following window is shown, please click Yes

You will become a member of the Clinic after you have completed the steps above. You will receive notifications from the Clinic, such as health information, check-up schedule notices, introduction to new doctors, etc.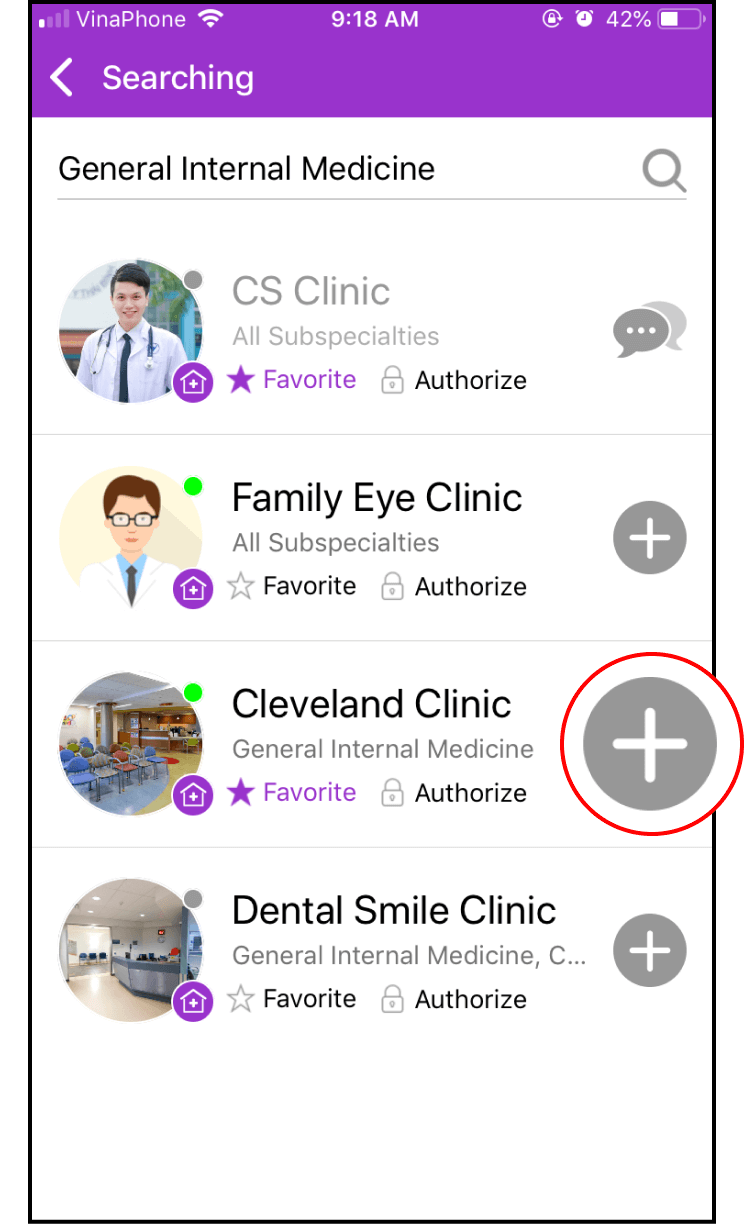 1-4. Set up your Favorites
After you have found your desired Expert or Clinic, you can click and view the Expert/Clinic's information in more detail
If you would like to keep the Expert/Clinic on your home screen, please click the Menu at the top right corner in the Expert/Clinic's personal page and choose the second option - My Favorites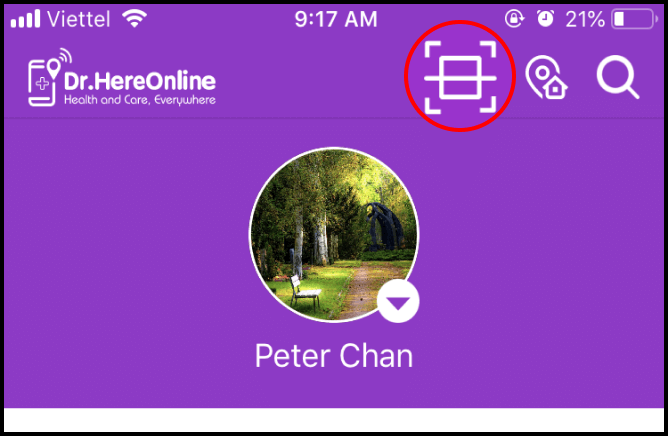 When you have added the Expert/Clinic, the Favorites button will turn purple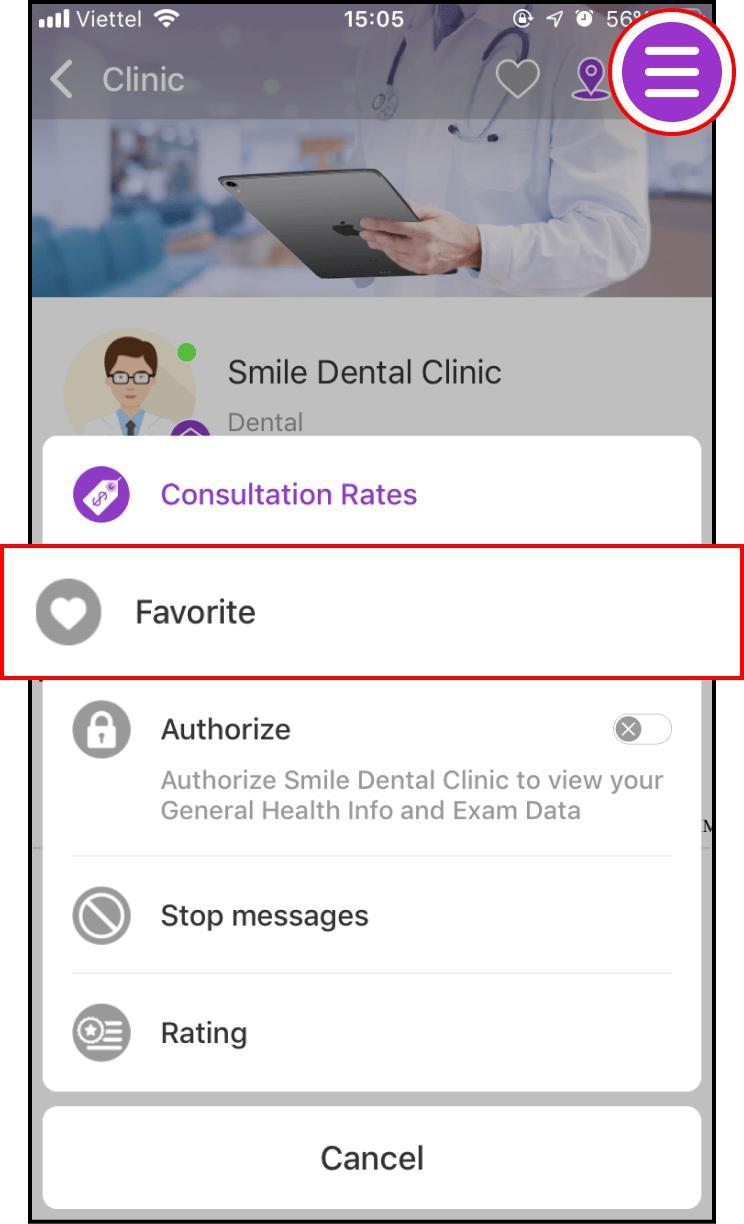 1-5. Set up an advanced search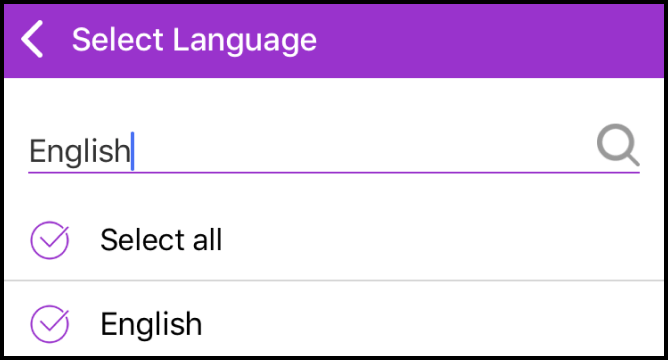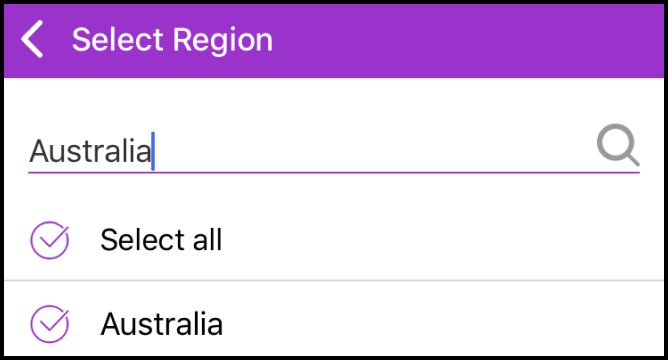 Please click Advanced Settings, and then select your language and region. Don't forget to click OK to begin search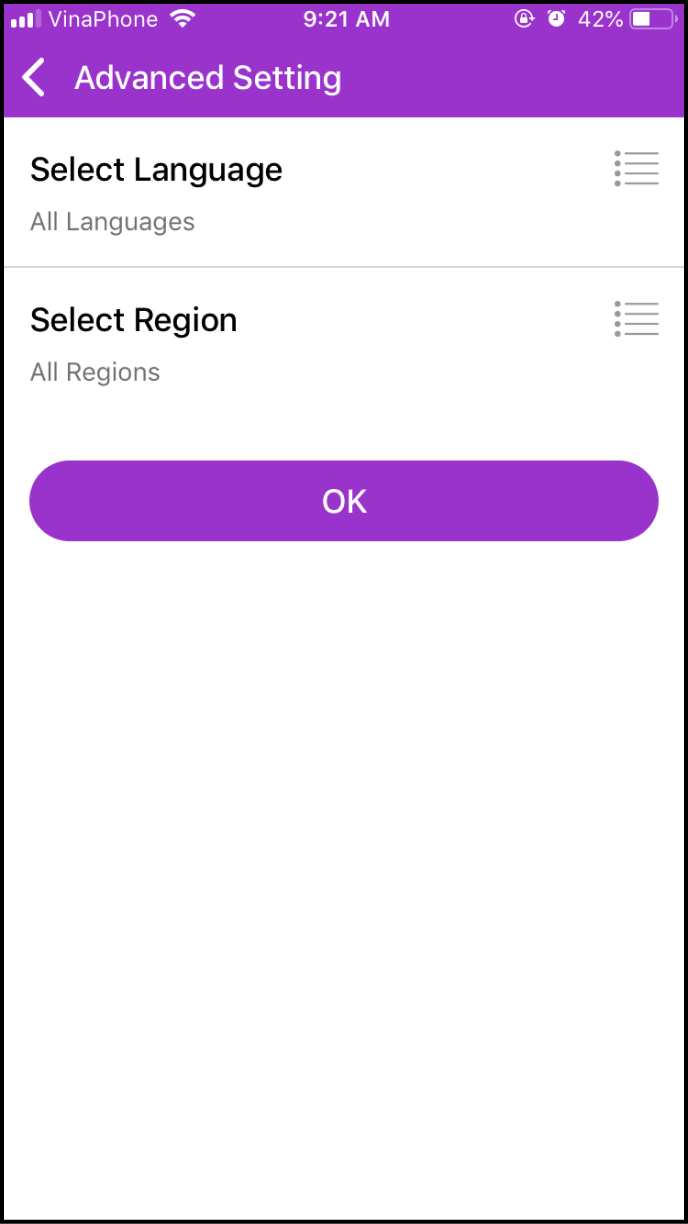 Step 2. Search for the Expert/Clinic by location
2-1. Go to the location search screen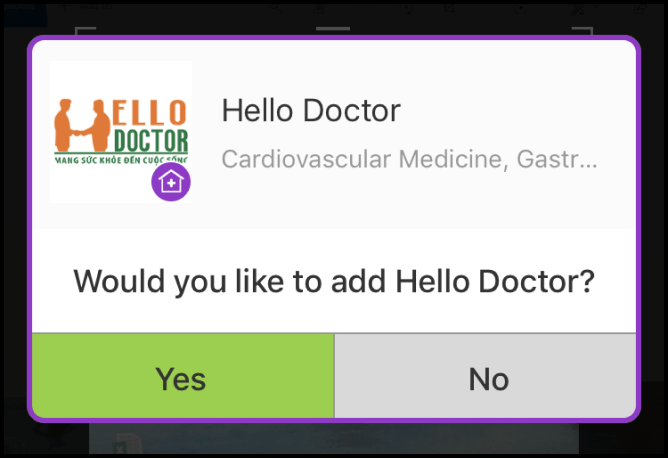 Click the Location symbol at the top-right corner of main screen, a window will be displayed asking you to authorize location tracking. Please click Allow to turn on Location Services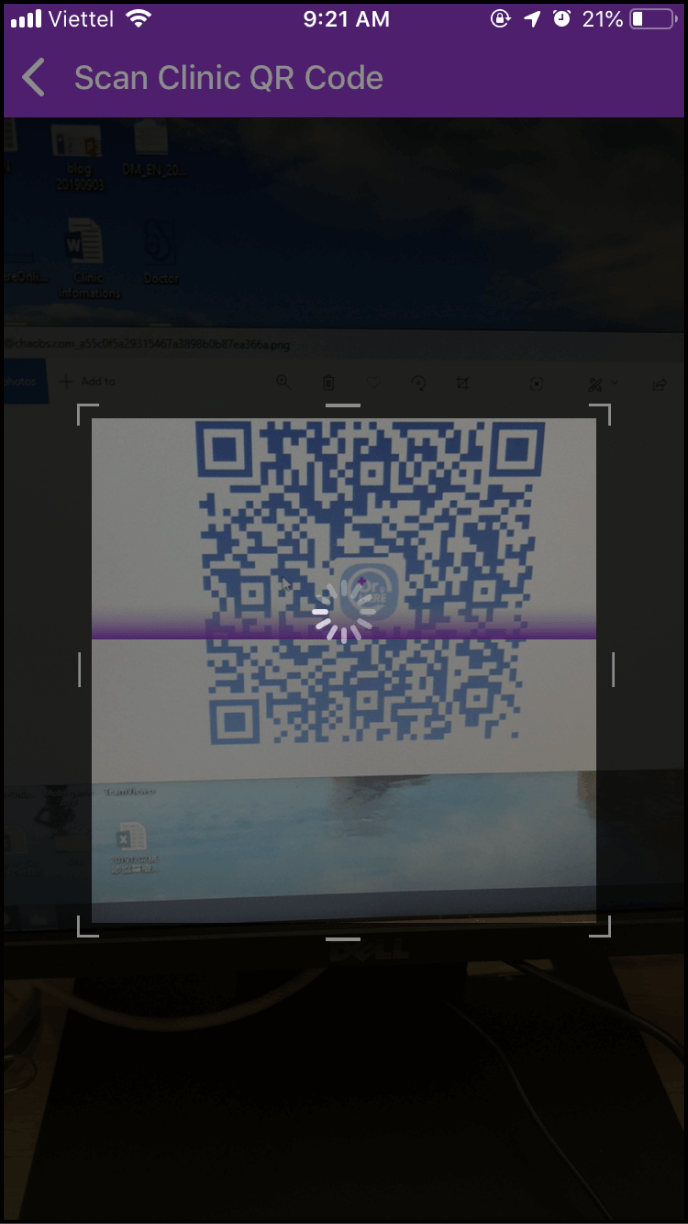 2-2. Confirm the location of search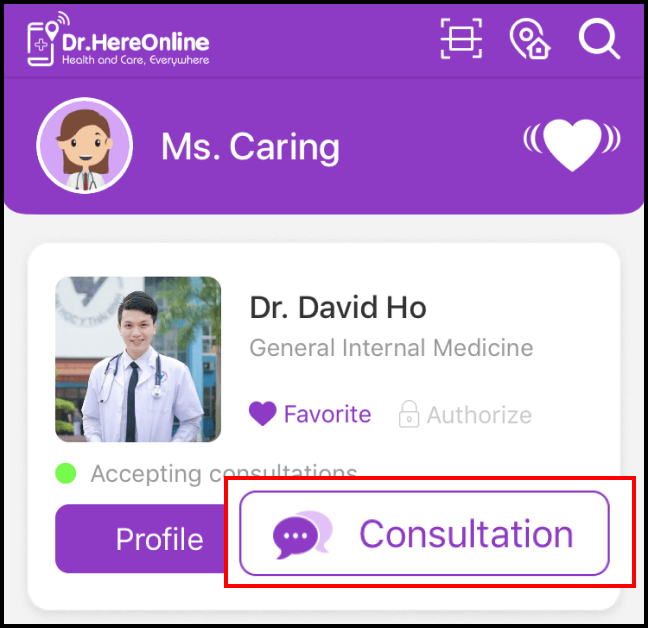 Our system will automatically detect and display nearby clinics based on your position
You can also Input keywords of actual locations, and click the Radius symbol at the top-right corner to search for clinics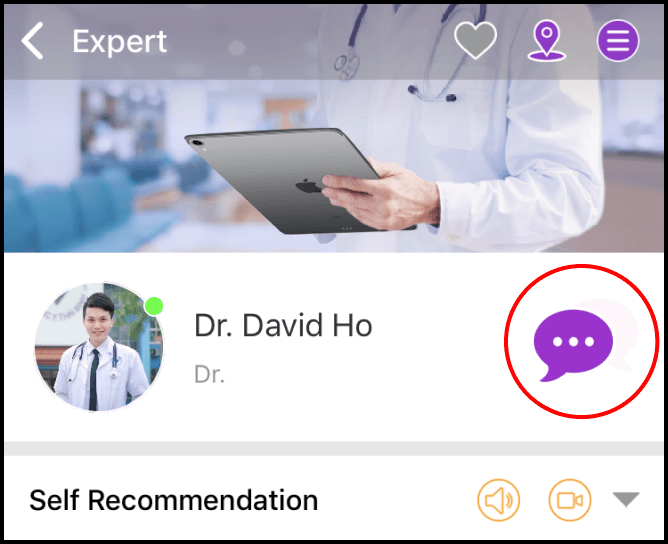 Click on the Clinic icon to view its profile and detailed information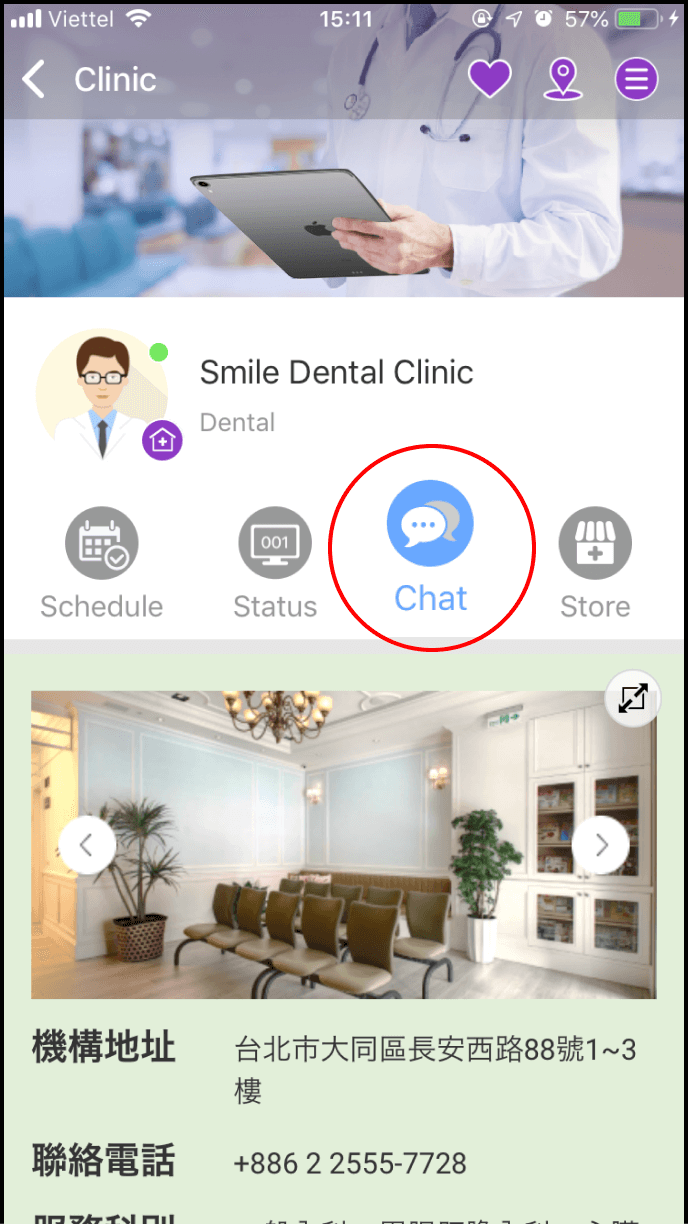 Step 3. Search for Clinics by QR Code
3-1. Go to the QR Code search screen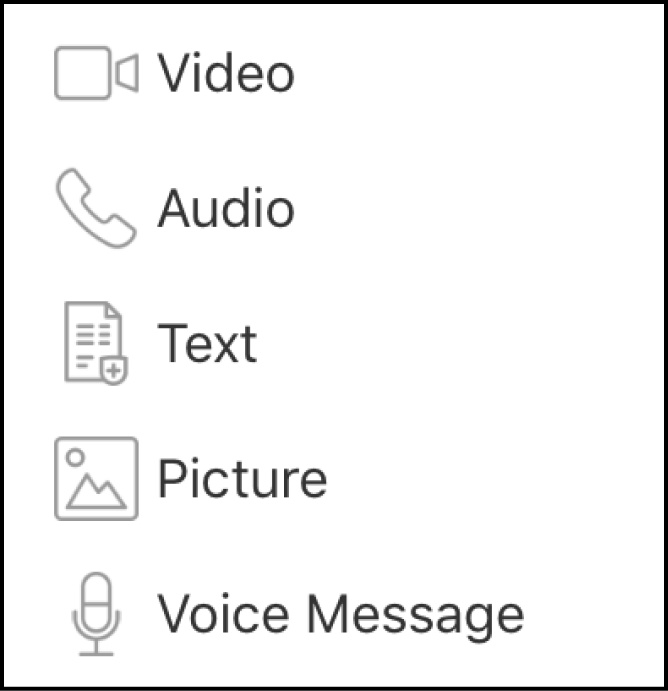 Click the scan button at the top-right corner of the main screen, and point the scan window at the Clinic's QR Code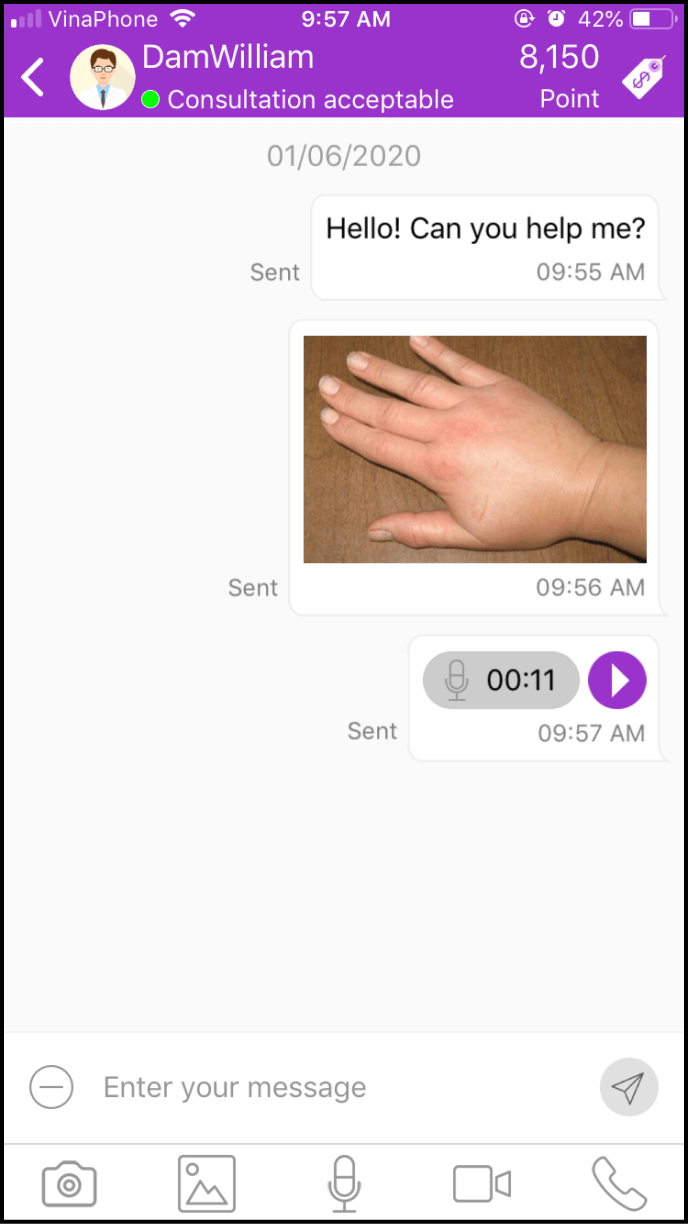 After scanning the Clinic, a message will appear for you to join the Clinic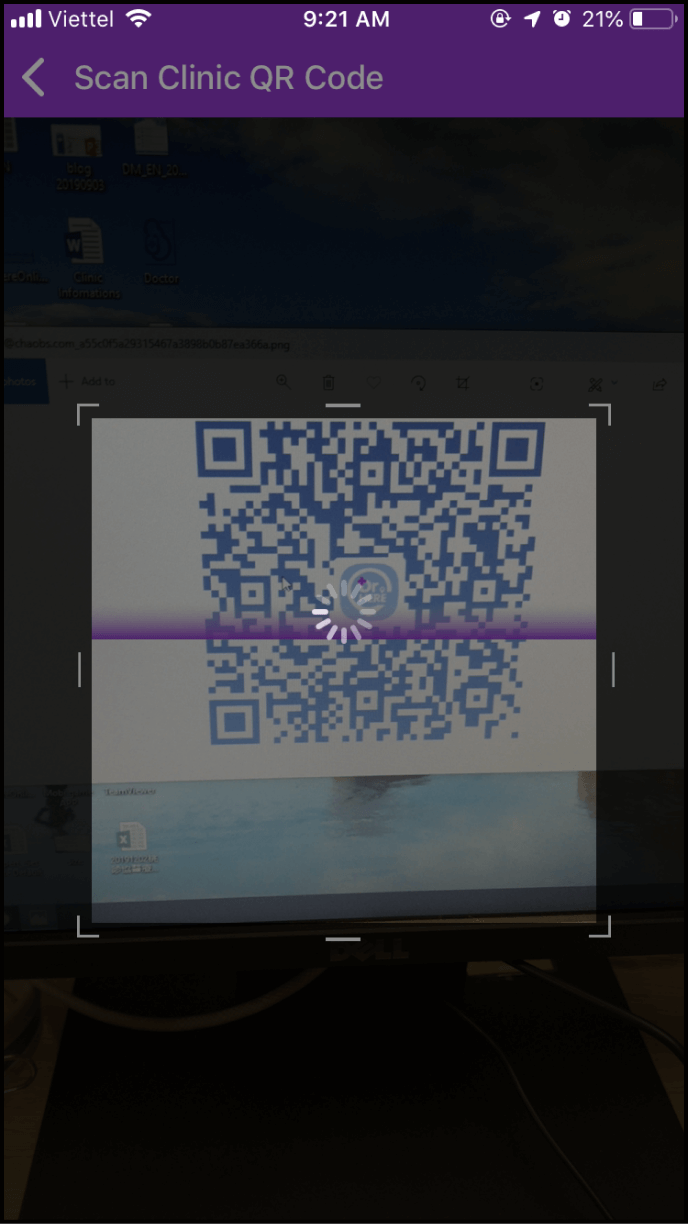 Step 4. Make an online consultation
4-1. Open the consultation chat screen
Please click the chat icon on the main screen or profile page of the Expert or Clinic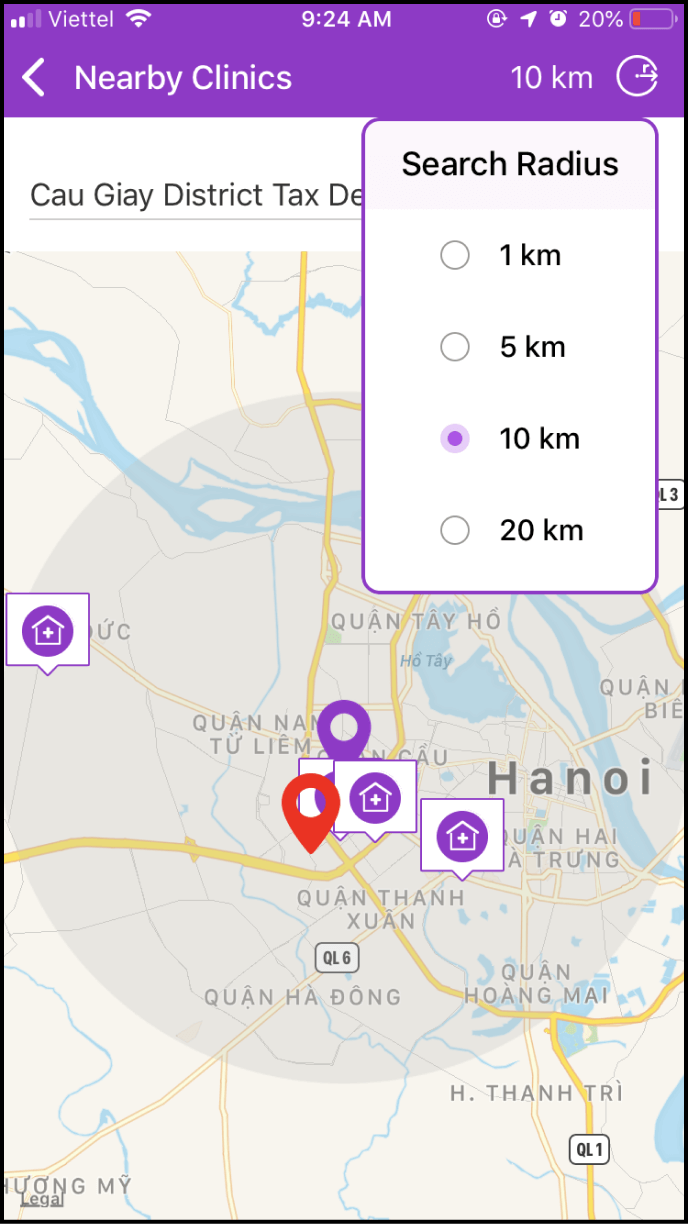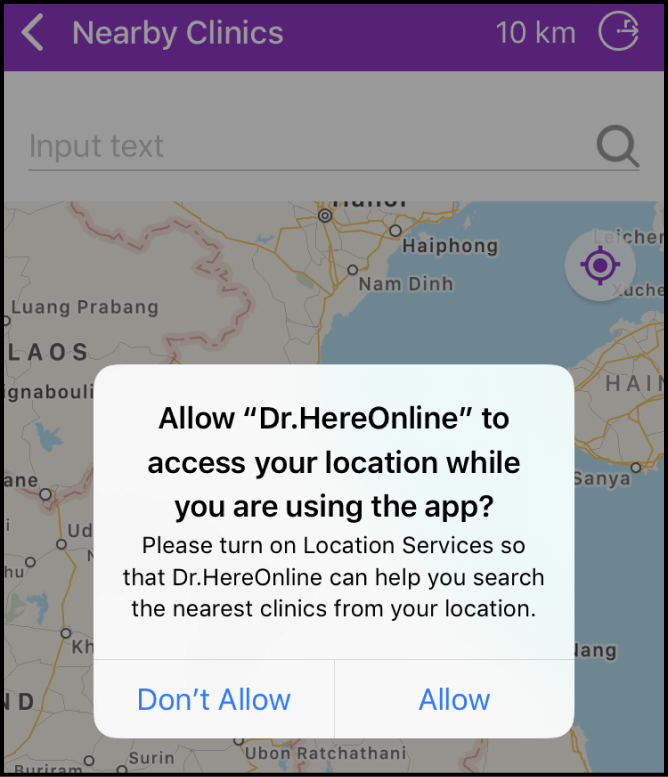 When the chat screen appears, you may begin consulting the Expert
In addition to text messaging, there are 5 other consultation types, including