How to get a Health Analysis Report?
Step 1 Fill in General Health Info
Log in App and please click Manage in the main screen. After that, please choose General Health Info and fill in the required information. Don't forget to click Save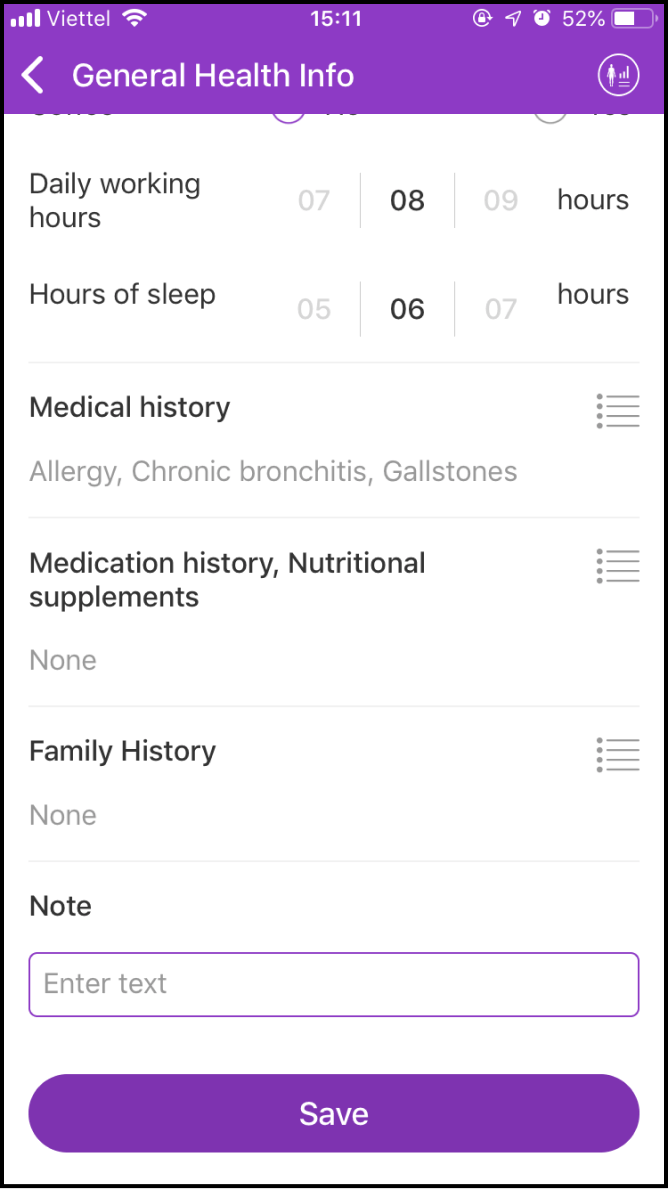 Step 2 Add a new Exam Data
2-1 View Exam Data
After filling in General Health Info, please come back to Manage screen and choose Exam Data
Function of Exam Data: record and mamage your health information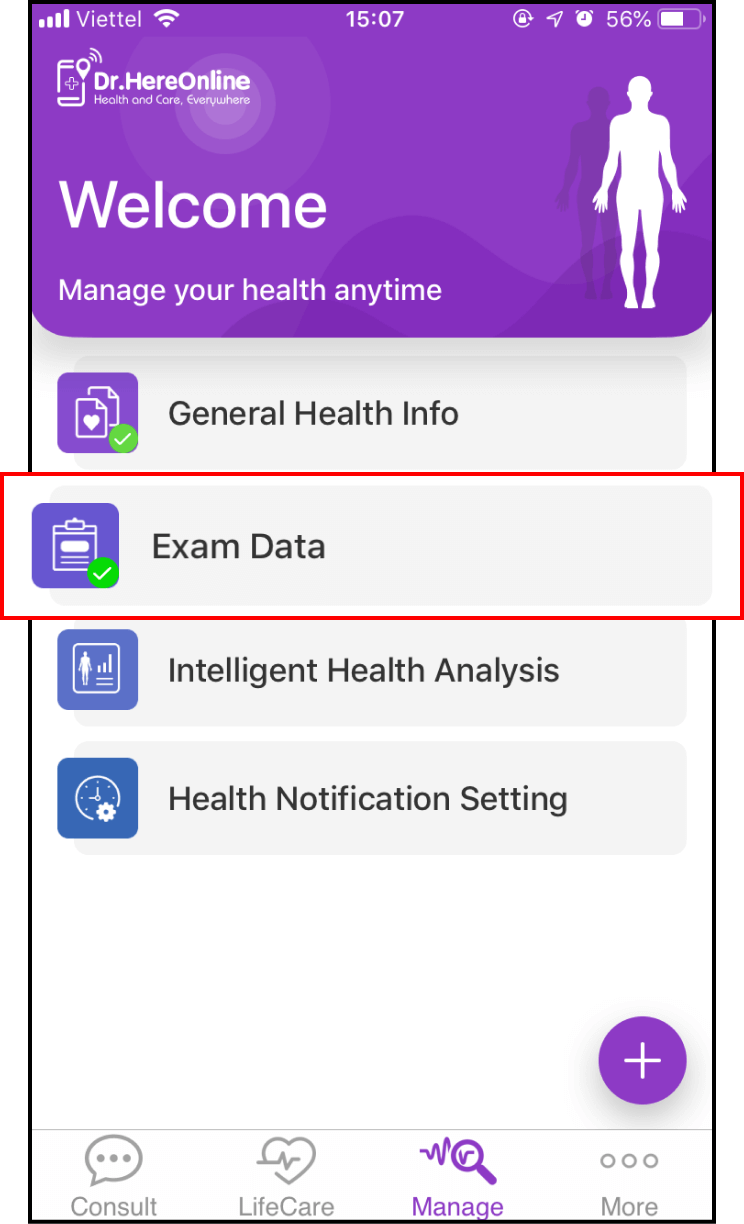 If you want to add a new Exam Data, please click + icon at the top right of the screen.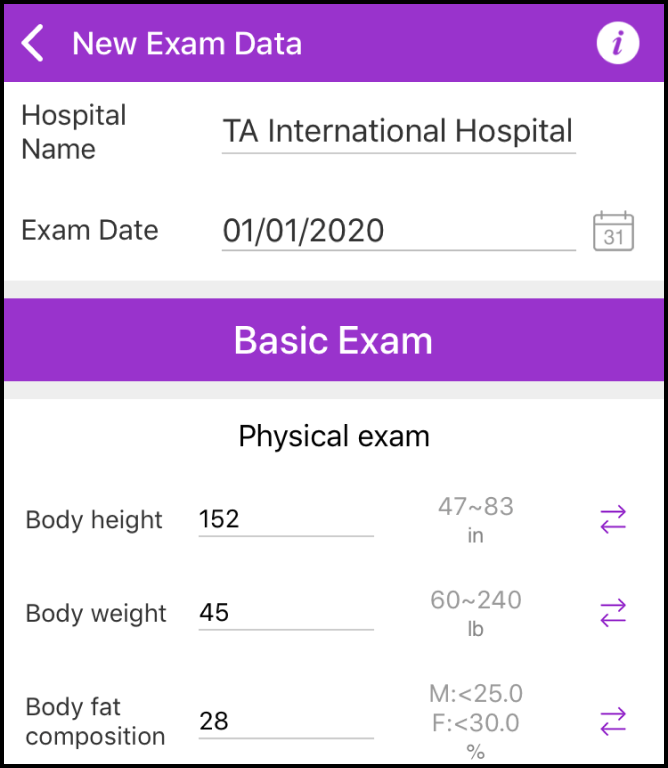 After a new Exam Data turns up, please fulfill the required information and click Save to complete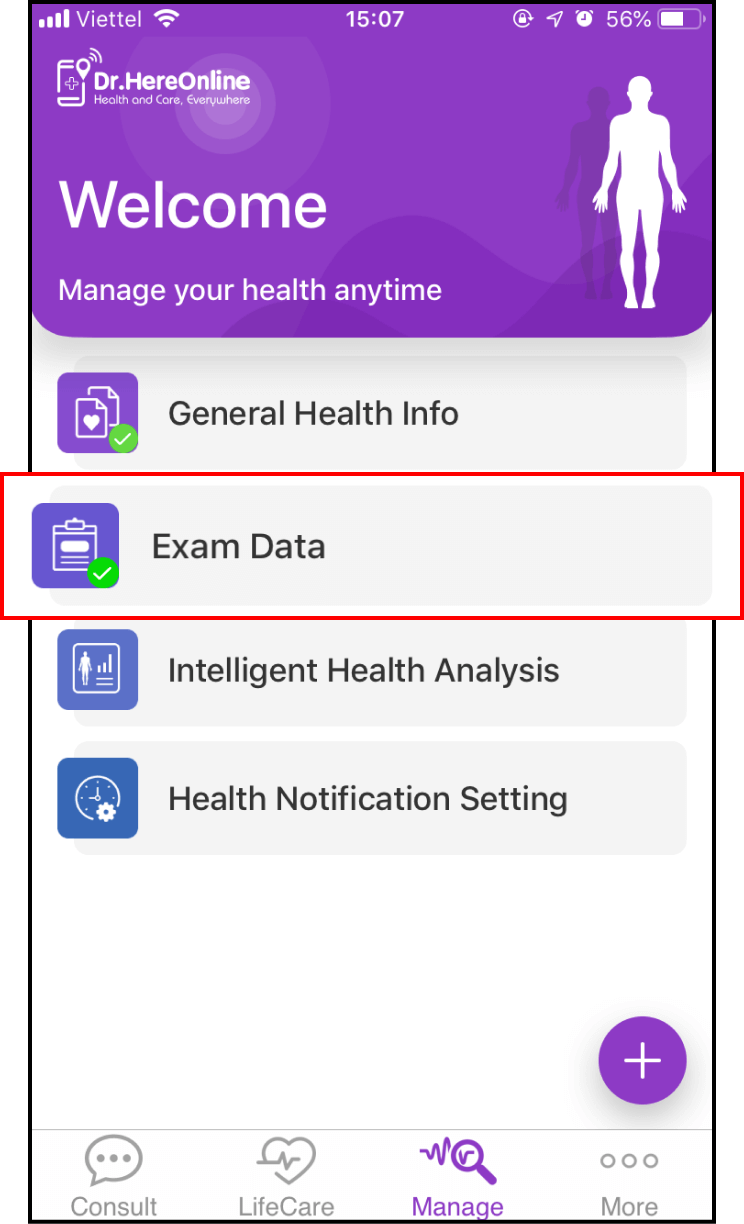 2-3 Compare two exam results
If there are more than two results in your Exam Data, you can be able to compare them.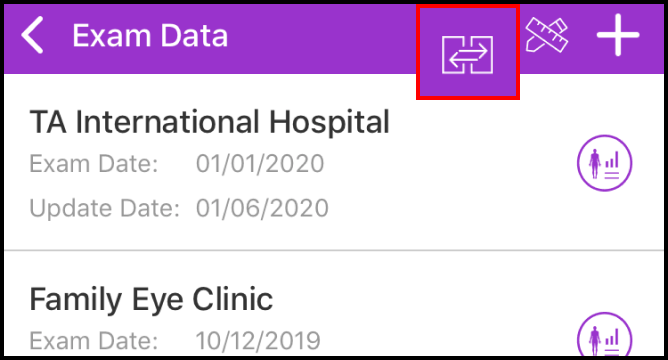 Please click comparision icon at the top right of the screen. After that, choose 2 items to compare and don't forget to click Compare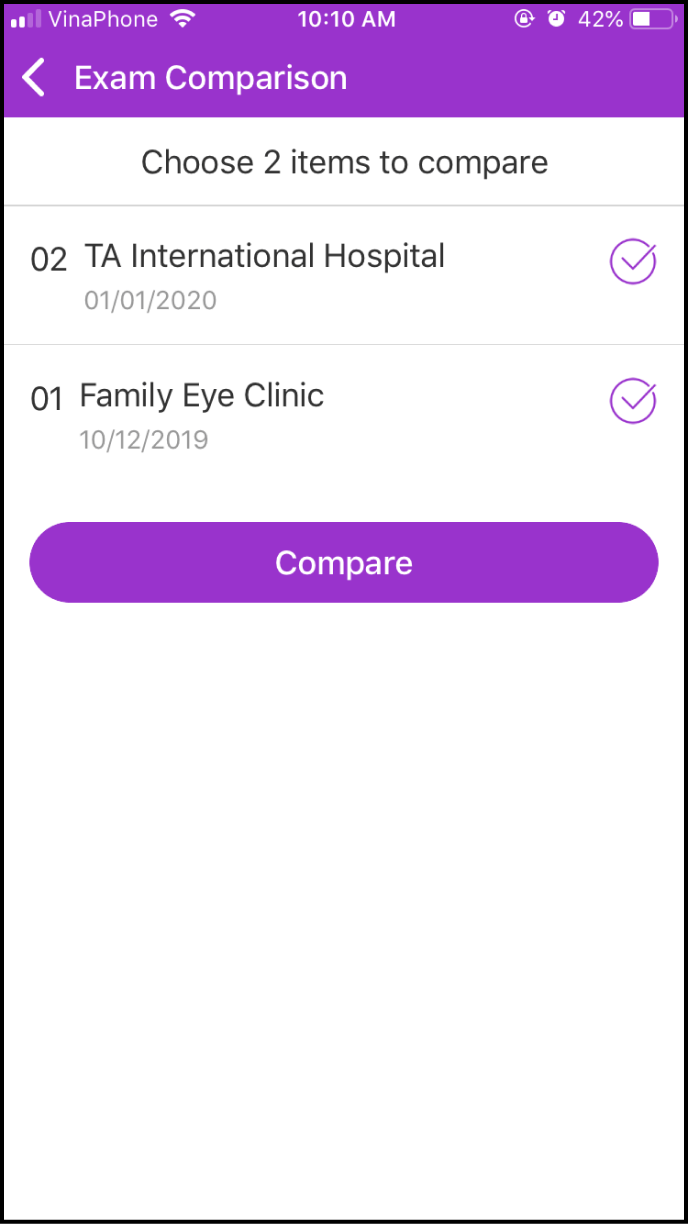 Step 3 Get a Health Analysis Report
3-1 Purchase a health analysis report
After you have fulfilled Exam Data, this following screen will turn up and please choose Intelligent Analysis Report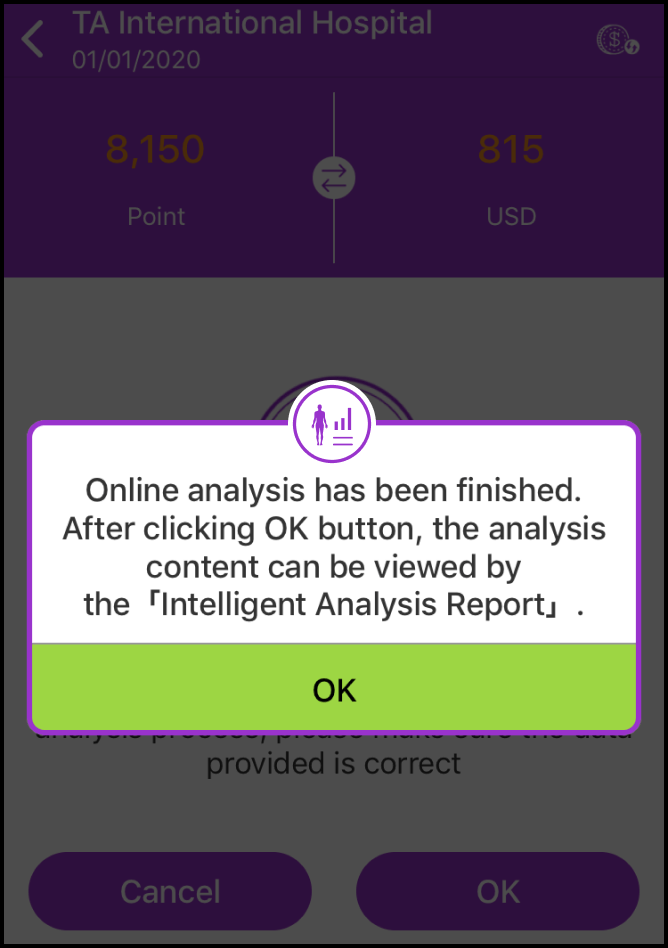 As soon as the payment screen appears, please click OK to continue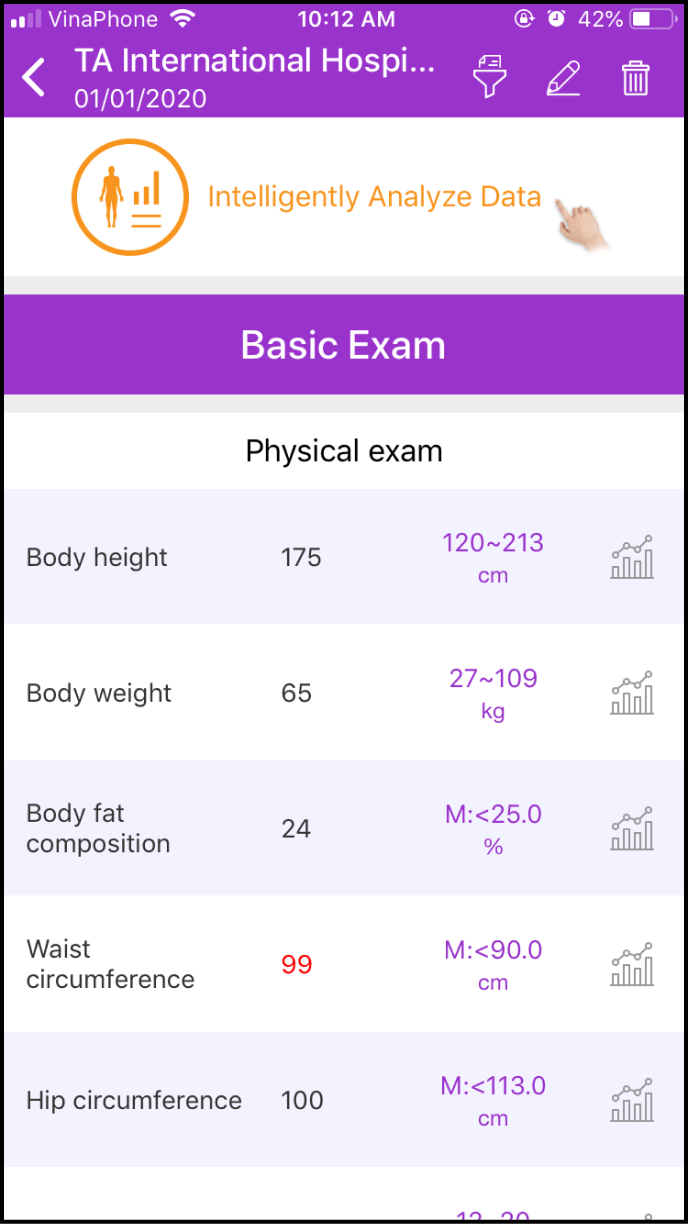 3-2 Start to get an intelligent health analysis report
Come back to Manage screen, click Intelligent Analysis
Disclaimer screen will be in the screen and please click OK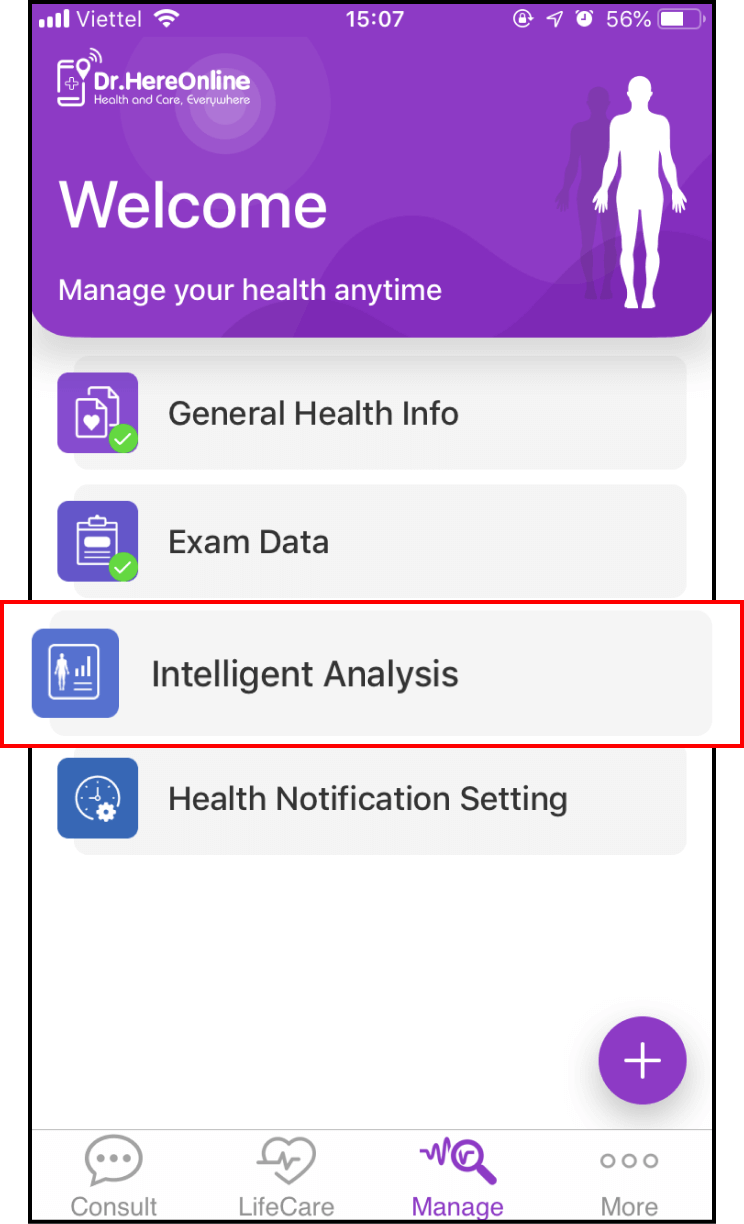 3-3 Choose analysis reports you want to view
You can choose Comprehensive Analysis to view all analysis reports or the systems in the body to view in detailed.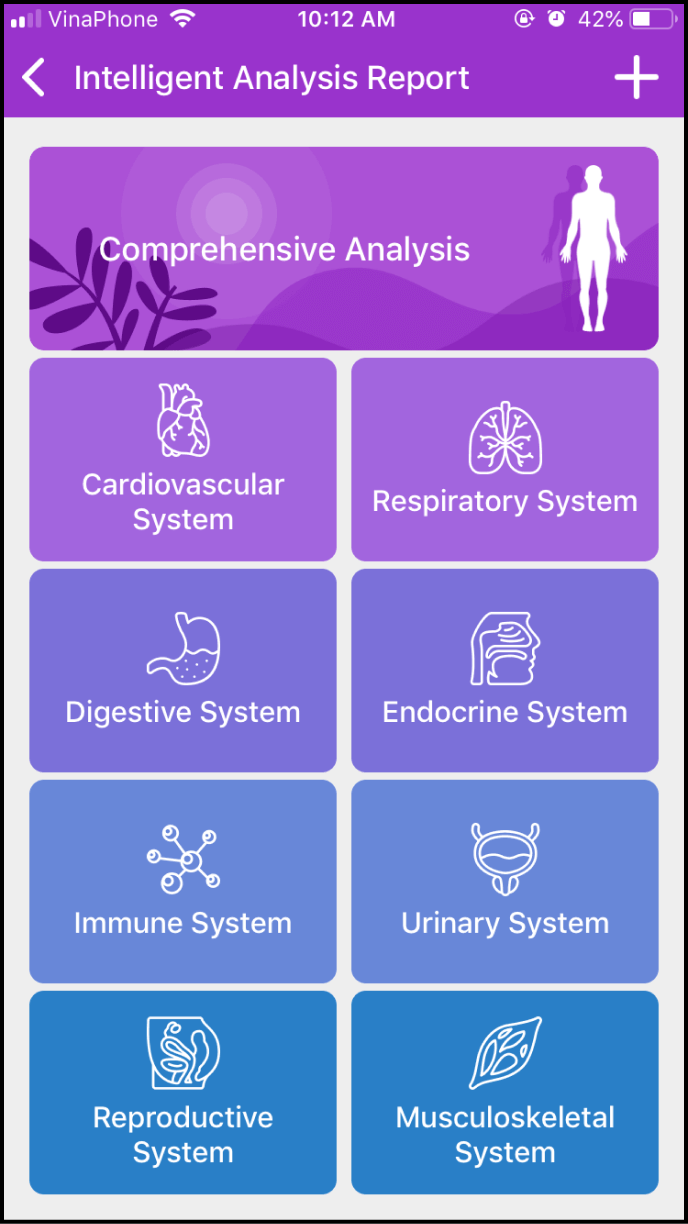 3-4 View Intelligent Analysis Report
After you choose Comprehensive Report or the body systems, the list of analysis reports will jump up.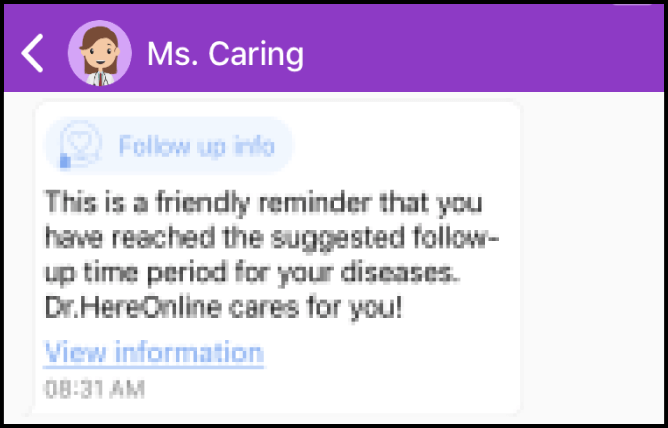 Please choose one to view Intelligent Analysis Report in detailed.