How to use weight recording and management service?
Step 1 Input new weight data
1-1 Access LifeCare screen
Please click LifeCare in the main screen and then, choose Measuring Service
Please click Set up at the bottom right corner of the Weight Management symbol to make related setting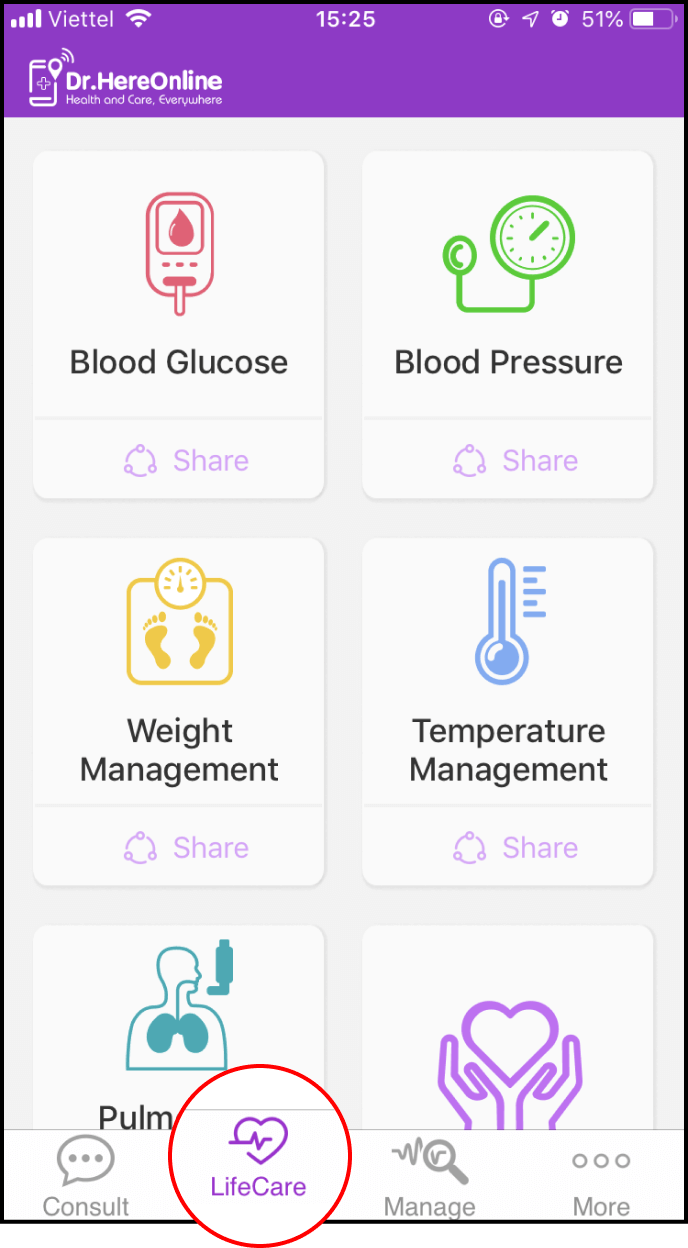 1-2 How to set weight management reminder
You can set up the Service Name yourself and turn on or off the Reminder Alarm for measurement.
Don't forget to click Save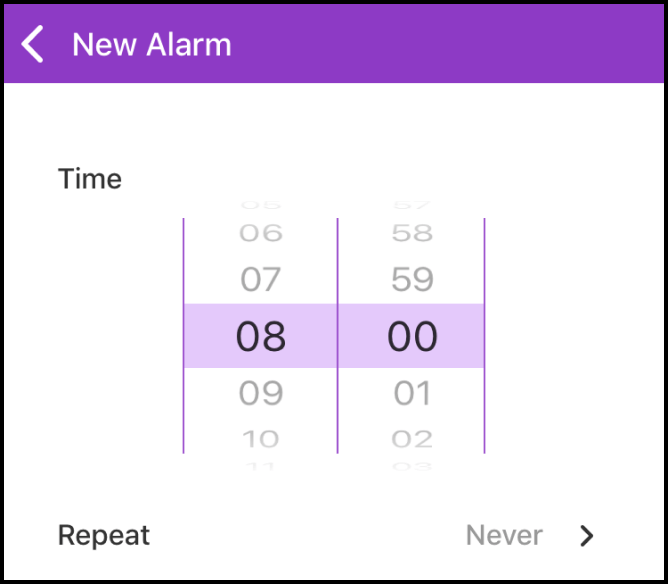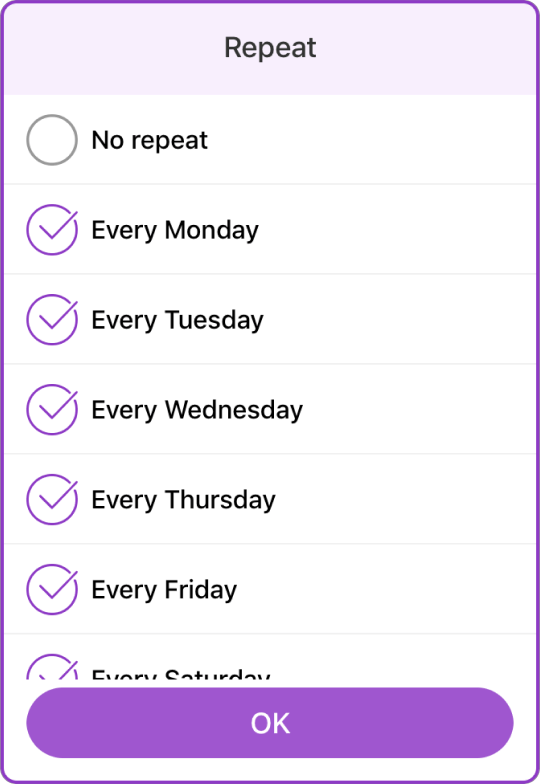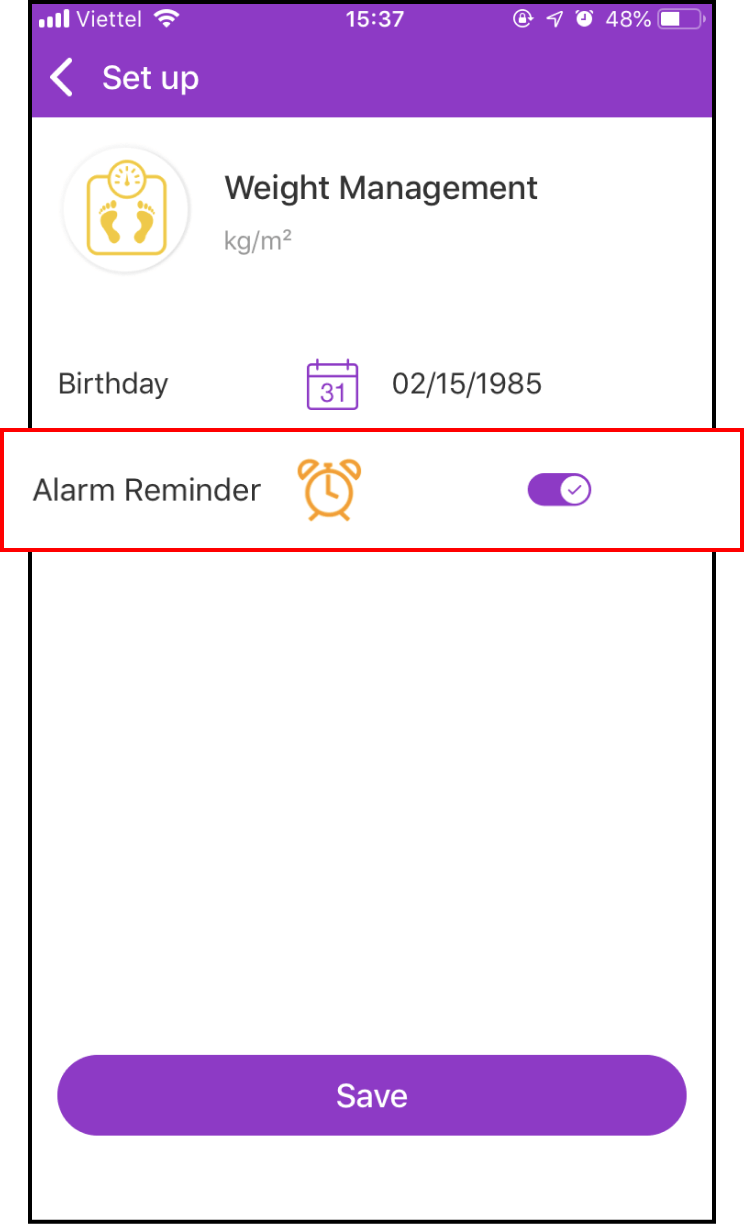 1-3 Start to input new weight data
Come back to Measuring Service screen to input new weight data
Please click the Pen icon at the upper right of the Weight Management symbol to input weight values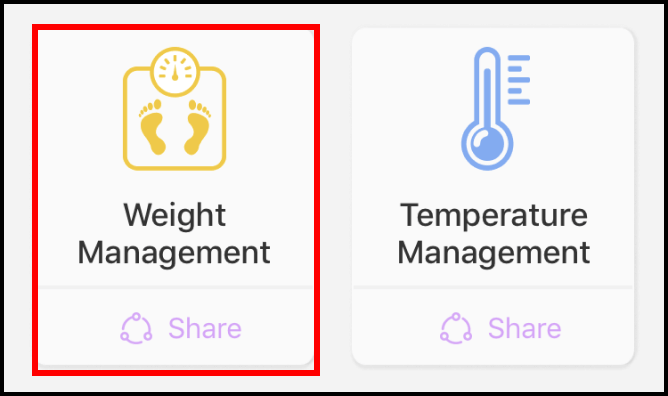 1-4 Input the measured weight value
Please enter the value of Weight, Height as well as the date and time of measurement, attach image and take note if any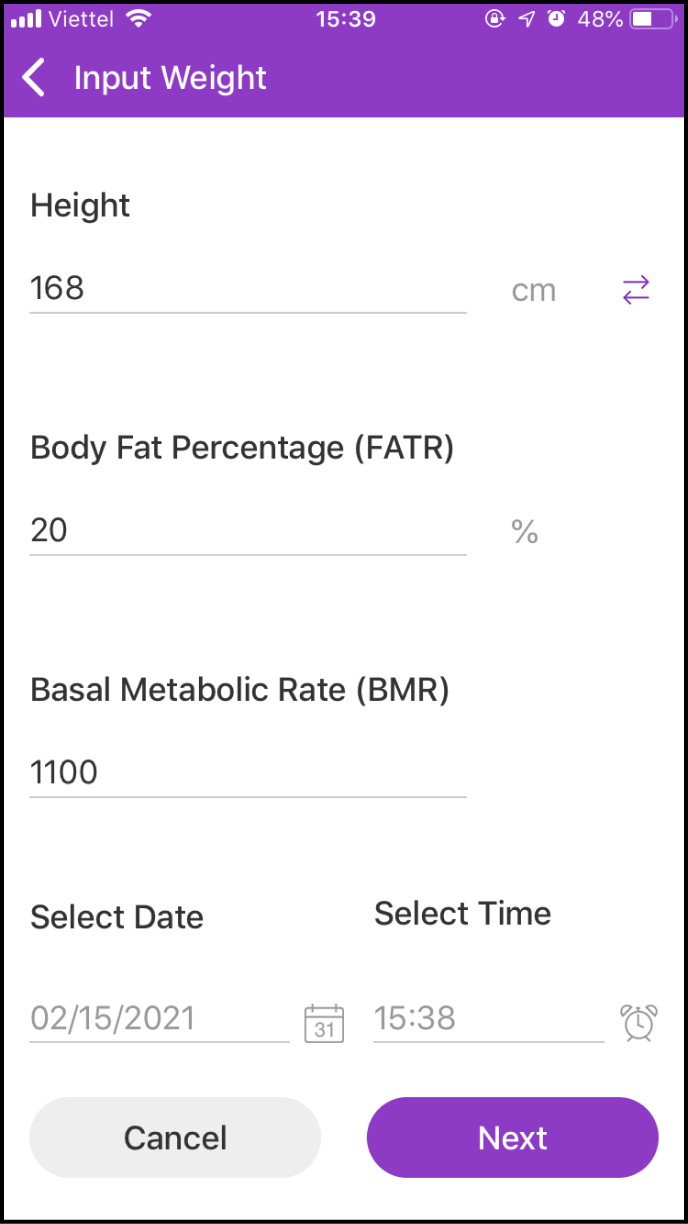 Click picture upload button below Note, a window permitting you choose the attachment methods appears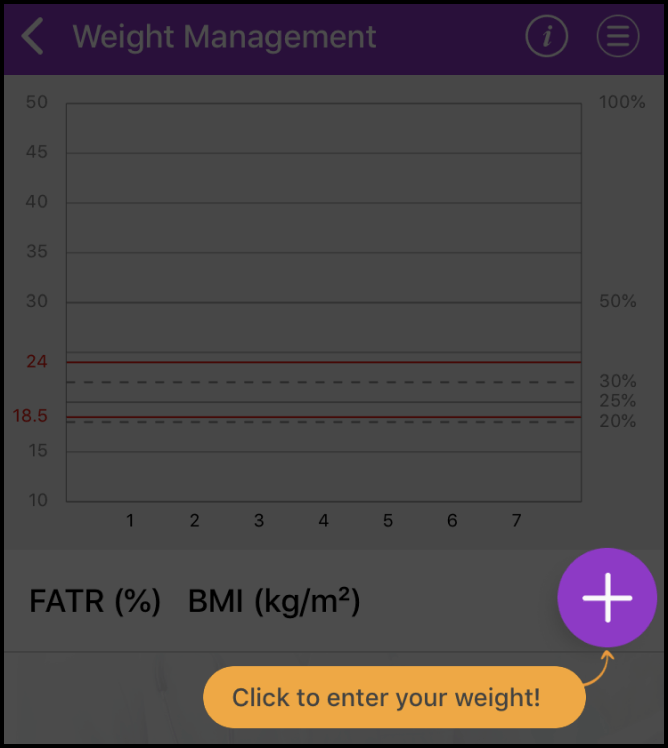 After finishing, please click Next button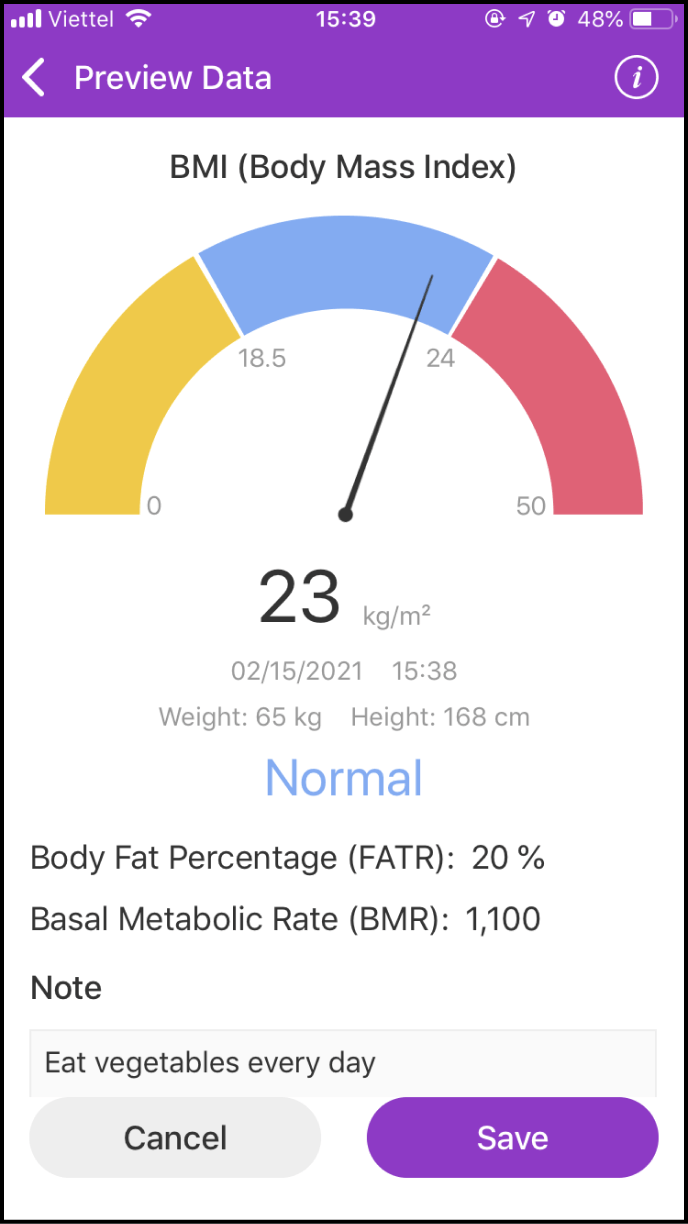 1-5 Get the current BMI value
After inputting all related data in the previous step and clicking Next button, the system will automatically calculate the current BMI value and remind you whether your weight is normal
Click Save button below to keep the record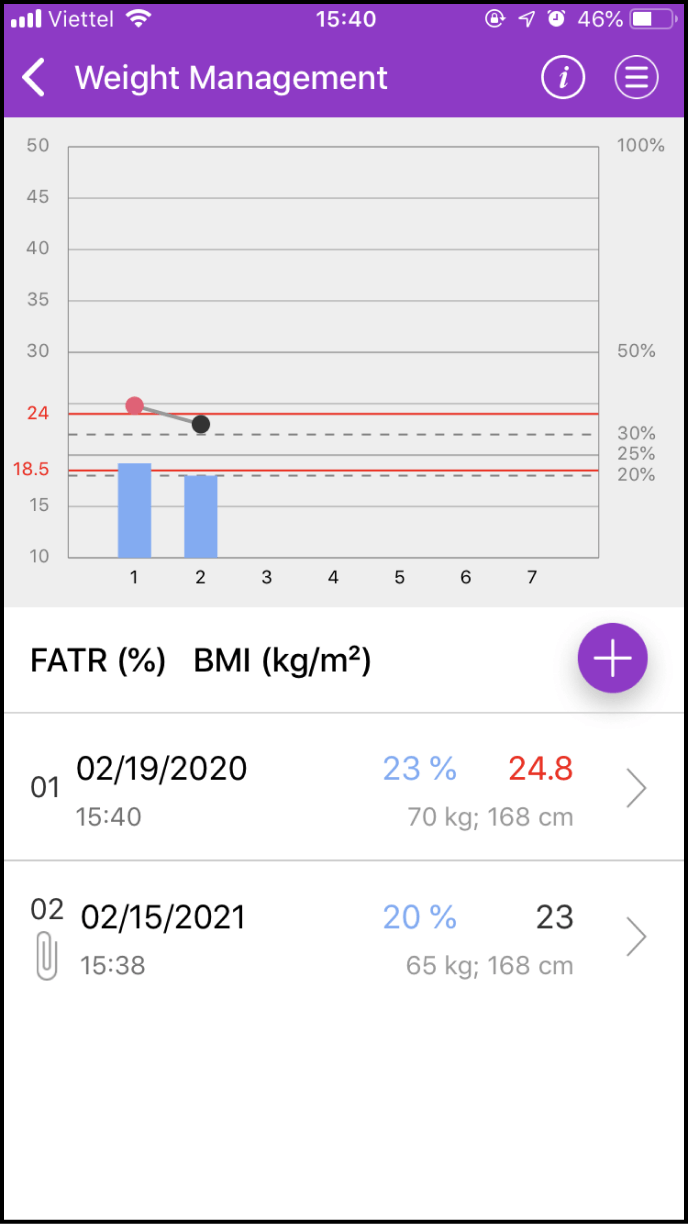 Step 2 View your measurement data history
2-1 Come into the data history screen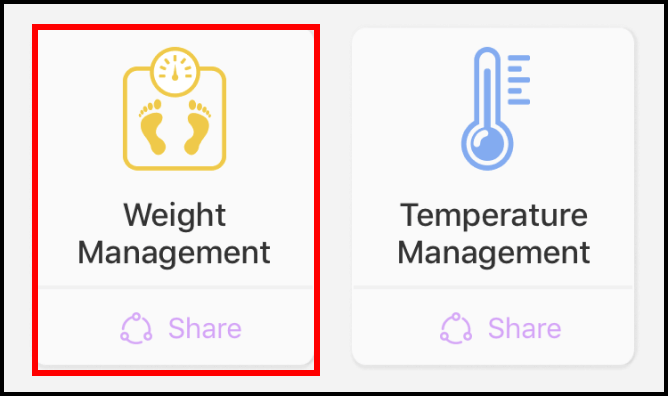 Please click the Weight Management symbol to view your weight data history
Your weight values are displayed in a chart to help you compare them easily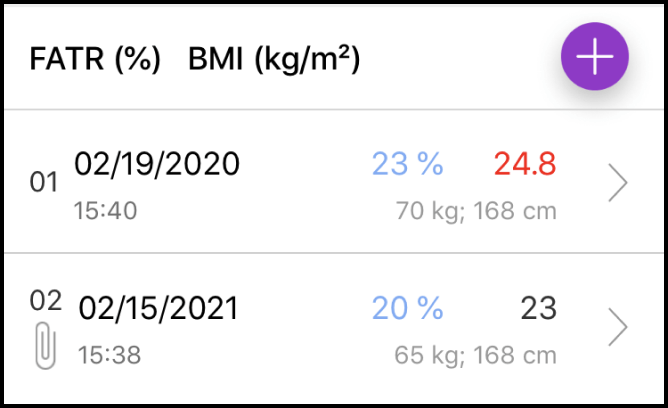 2-2 One measurement in detailed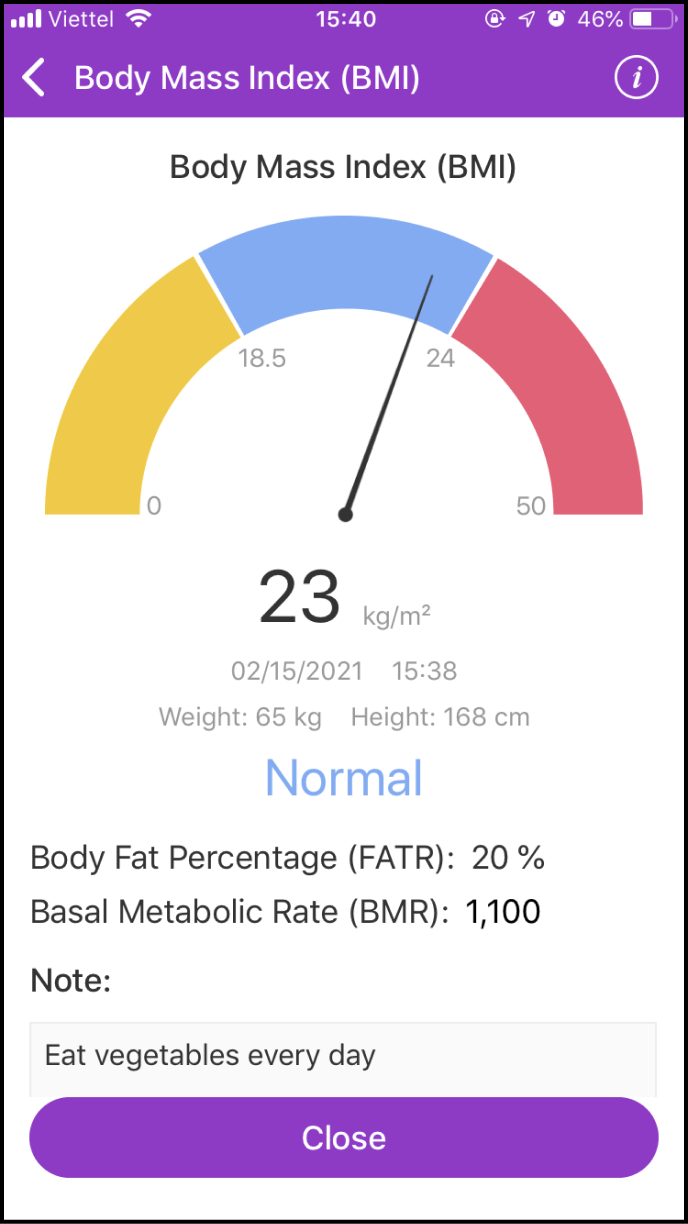 Below the chart is the data of seperate measurements. Please click > button to show the details of measurement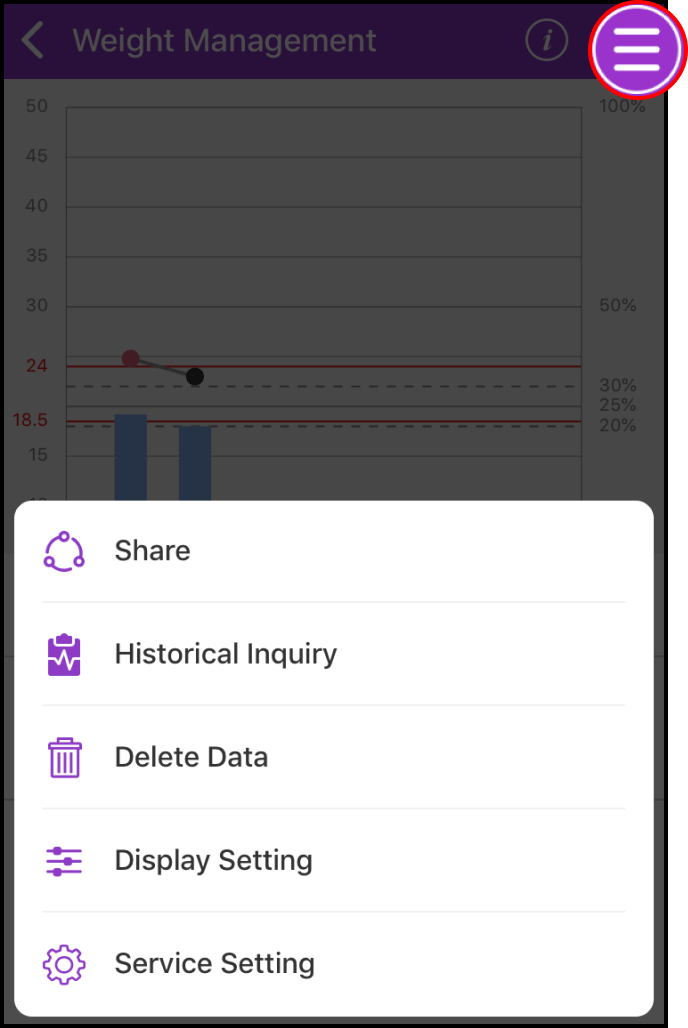 2-3 View the data history and setting
Please click Menu icon at the bottom right corner of the chart, the function menu will appear
"History Inquiry" permits you to view the measurement data in the expected period of time. "Display Setting" lets you set Display Content and Display Range to choose the number of the latest values to be shown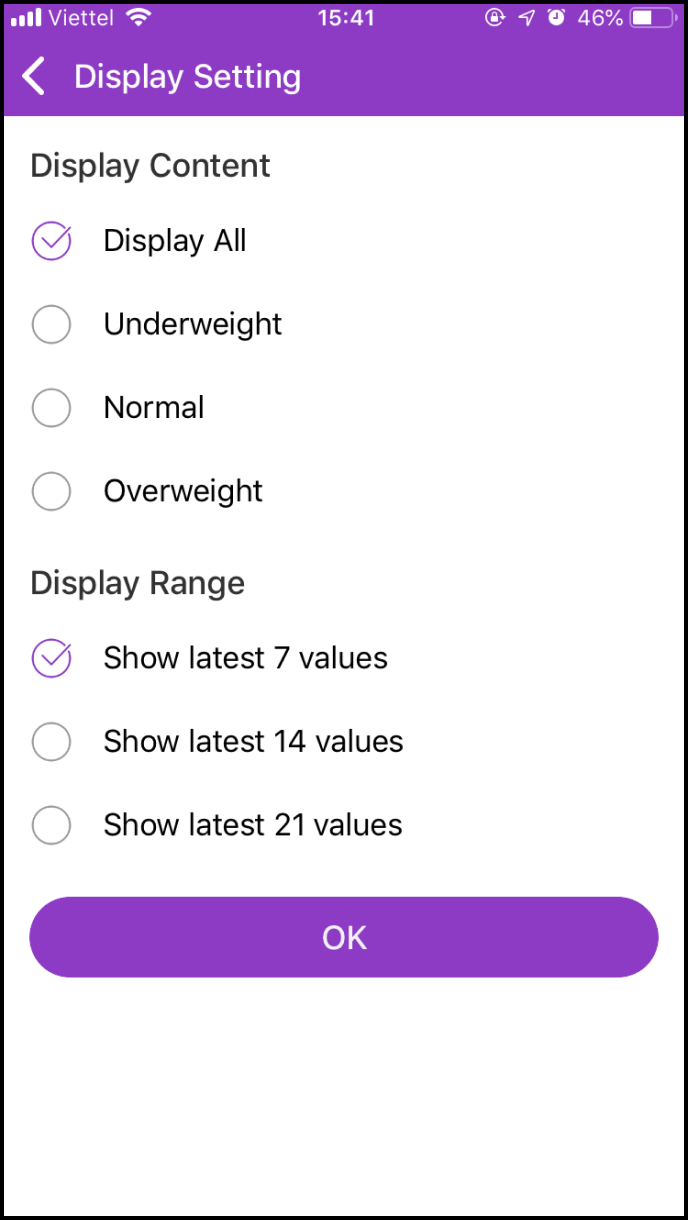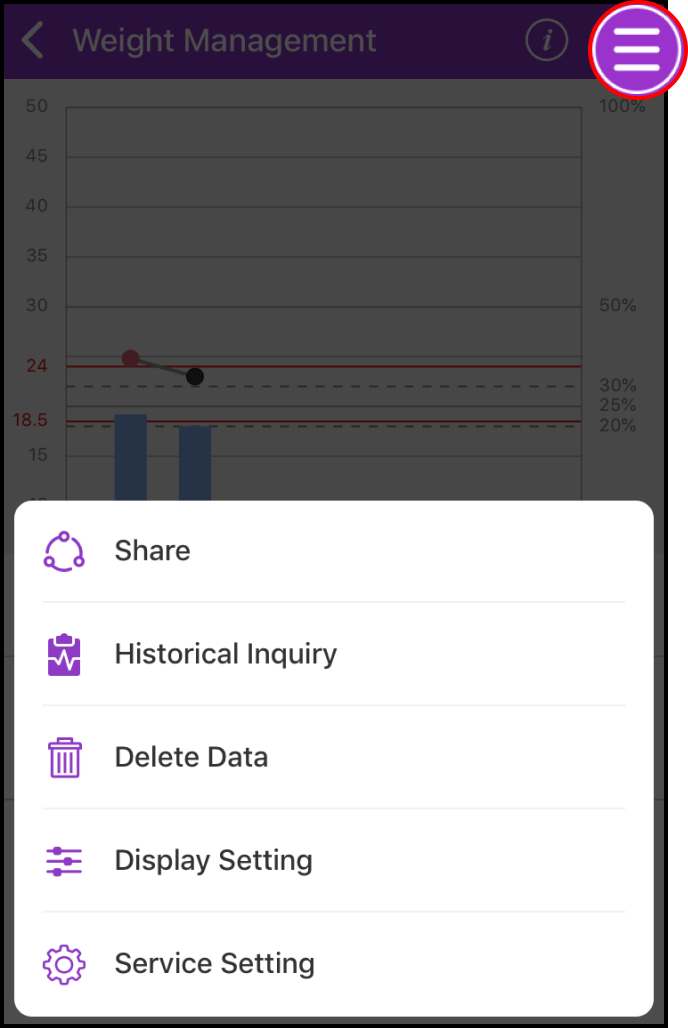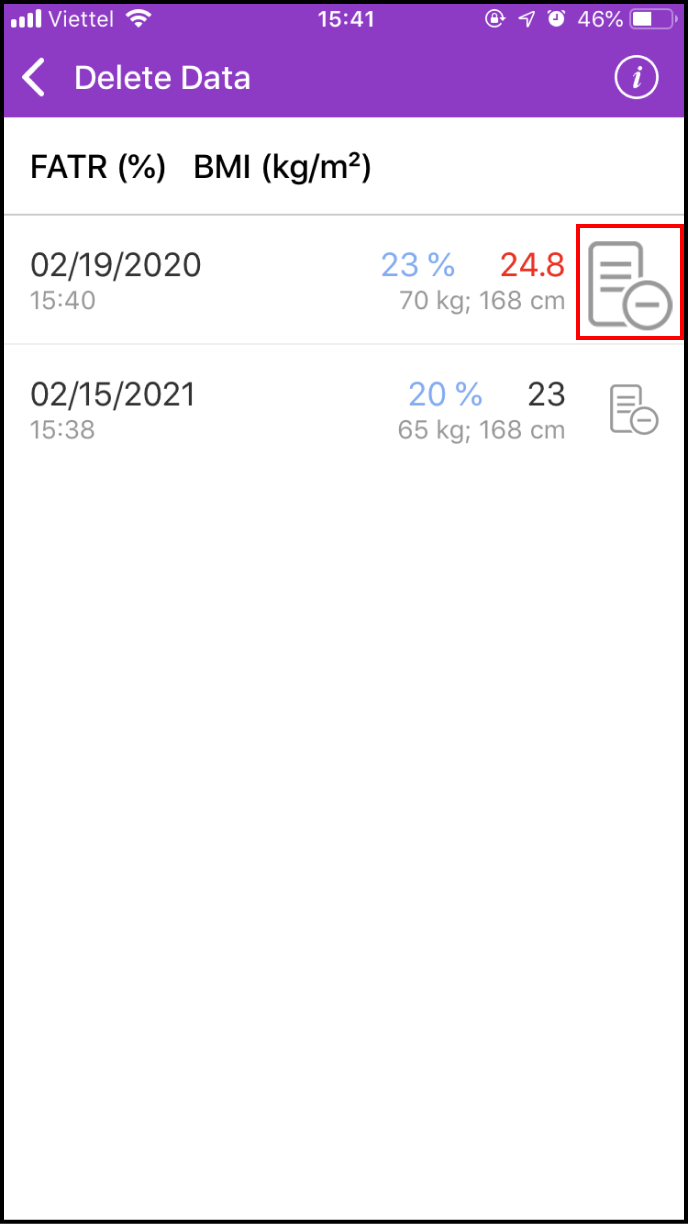 Click "Delete Data"
In Delete Data screen, please click Delete icon on the right side of the item you want. And then, the confirmation box will appear and please click OK