How to be authorized to view member's general data and exam data?
Step 1 Determine members you want to view their general data and exam data
Open APP and your member contact list jumps up in the main screen
Please click Member's avatar to view information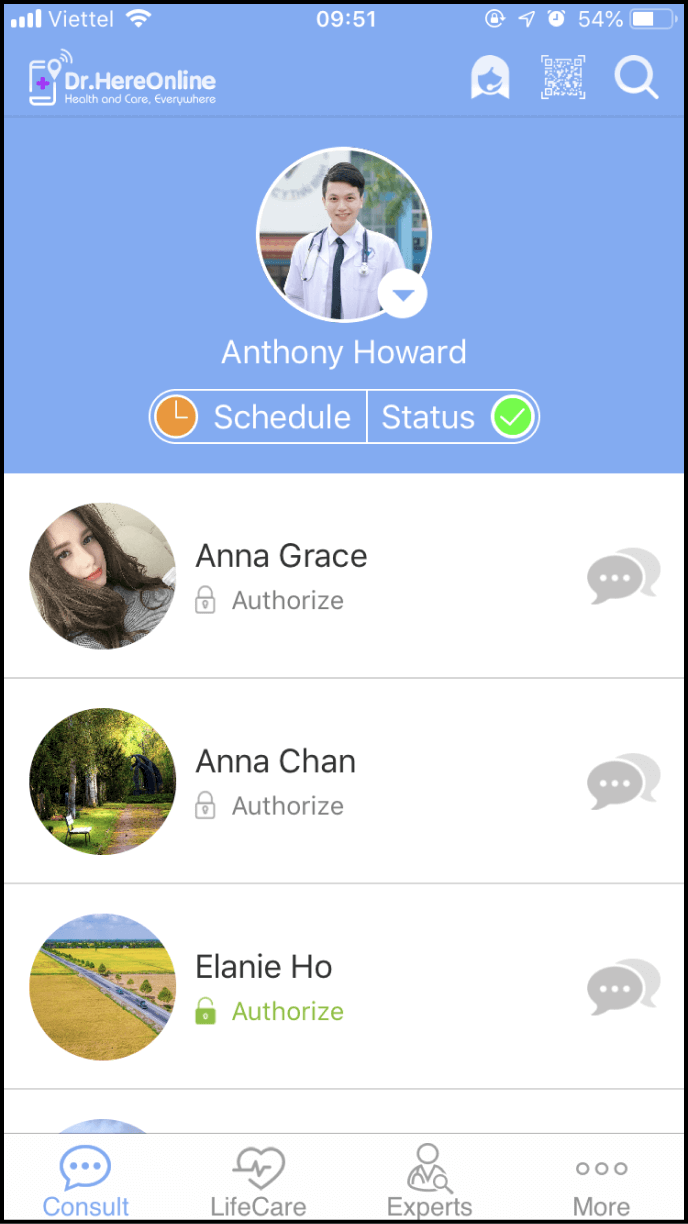 Step 2 Authorization request
Please click General Data or Exam Data below. When the confirmation box turns up, please click Send to request for his/her authorization to view General Data and Exam Data.

After that, please wait for member's authorization to view General Data and Exam Data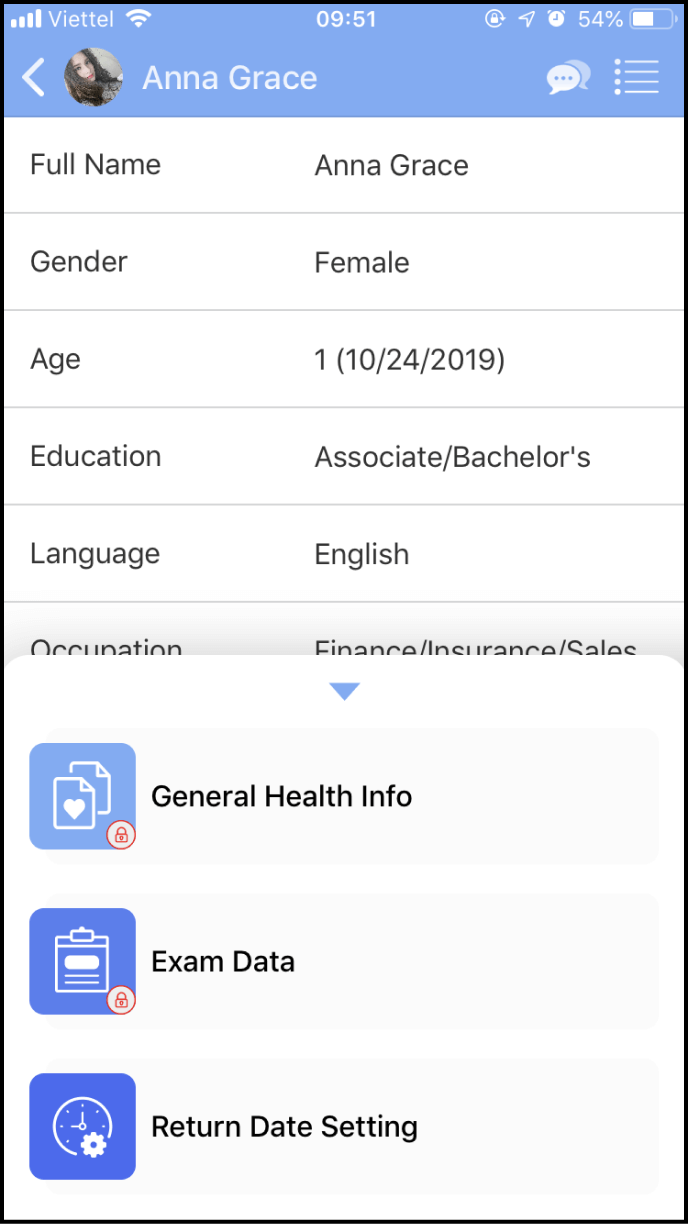 Step 3 How dataview authorization is shown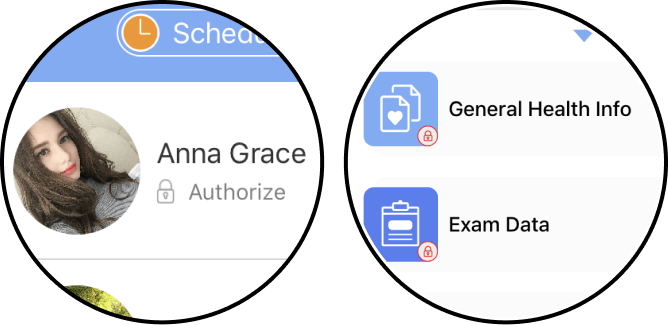 "Authorize" word and the lock icon below member's name in gray mean that this member do not allow you to view General Data and Exam Data

If members authorize you to view General Data and Exam Data successfully, "authorize" word and the lock icon is turned into green ( In the member's personal page, the green tick will appear)