How to check account statement and send redemption request?
Step 1 Check account statement
1-1 Access My account screen
Open APP and click More at the bottom right corner of the main screen. Then, choose My account
1-2 Check account statement
In the My account screen, please click Balance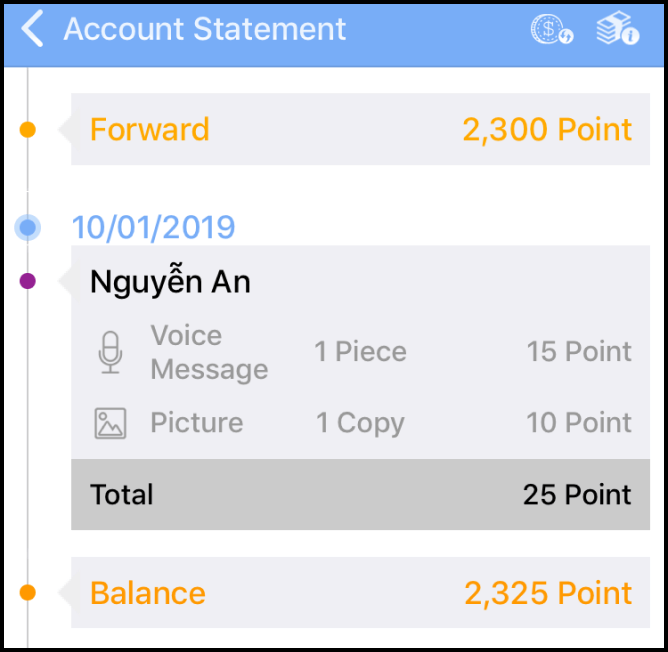 You can check account statement by monthly basis in the lastest 6 months or a timeframe query that can select the beginning and ending dates of the query.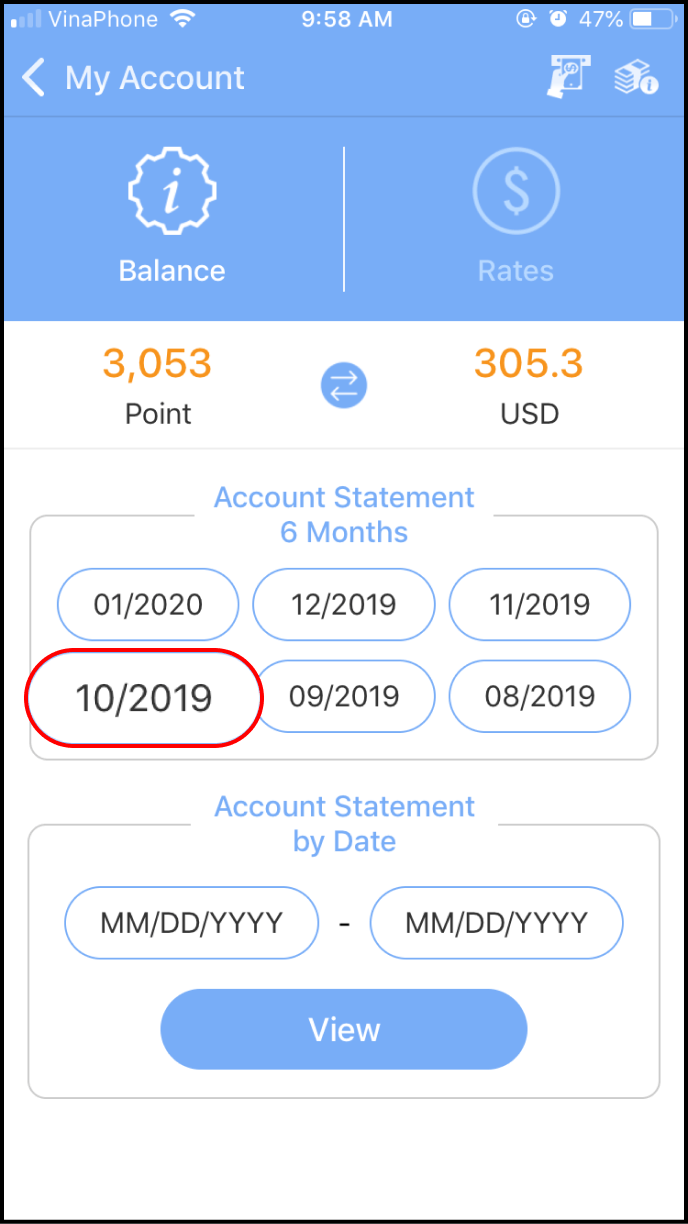 Step 2 Send redemption request
2-1 Start
Click Redemption icon in the screen to send the request.
Note: When expert's account balance reaches 3,000 points or over, point redemption request can be sent. Please refer to Directions of Service Fees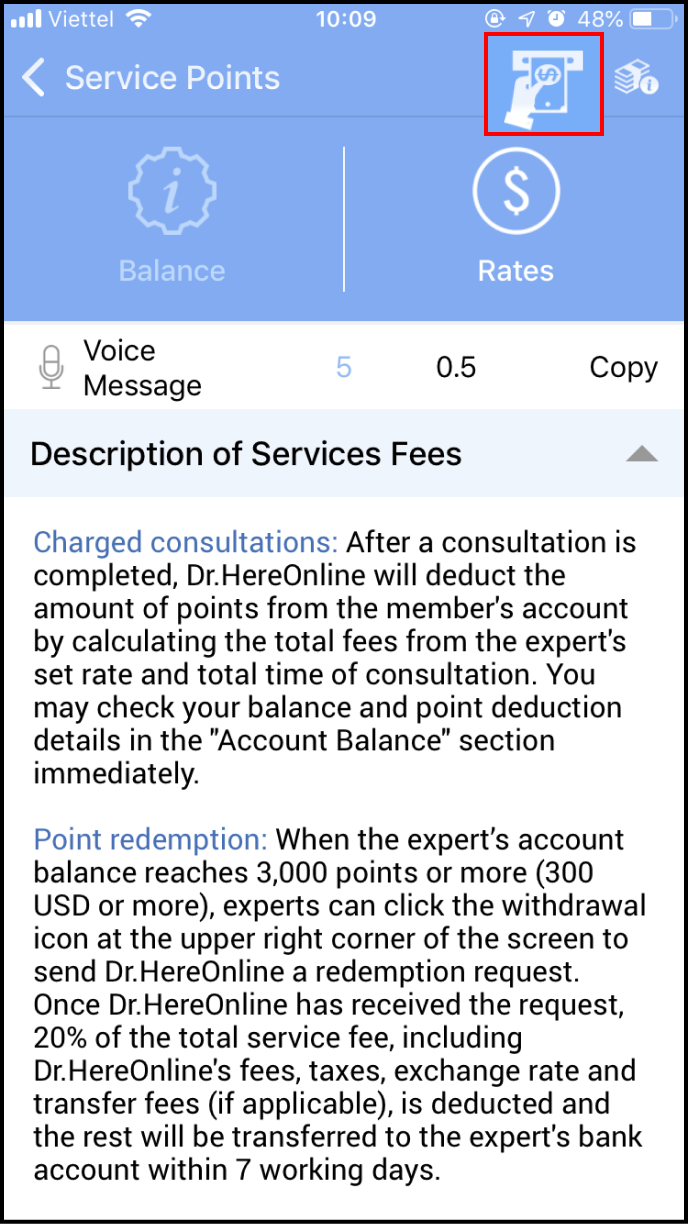 Please fill transferred amount of reimbursed Credit Point you want to redeem and your bank information
Note: SWIFT Code is the international transfer code. Please type correctly
After that, click OK to send request. The screen will move back to My account screen and Success word appears
Within 7 days, Dr.HereOnline will transfer money to your registered bank account.